The J-1 visa program is a Department of State cultural exchange program. The J-1 Teacher program allows qualified foreign nationals to teach full-time in accredited public and private U.S. primary and secondary schools (K-12) for up to 3 years. The objective is for exchange teachers to sharpen their professional skills and participate in cross-cultural activities in schools and communities, and they return home after completion of the program.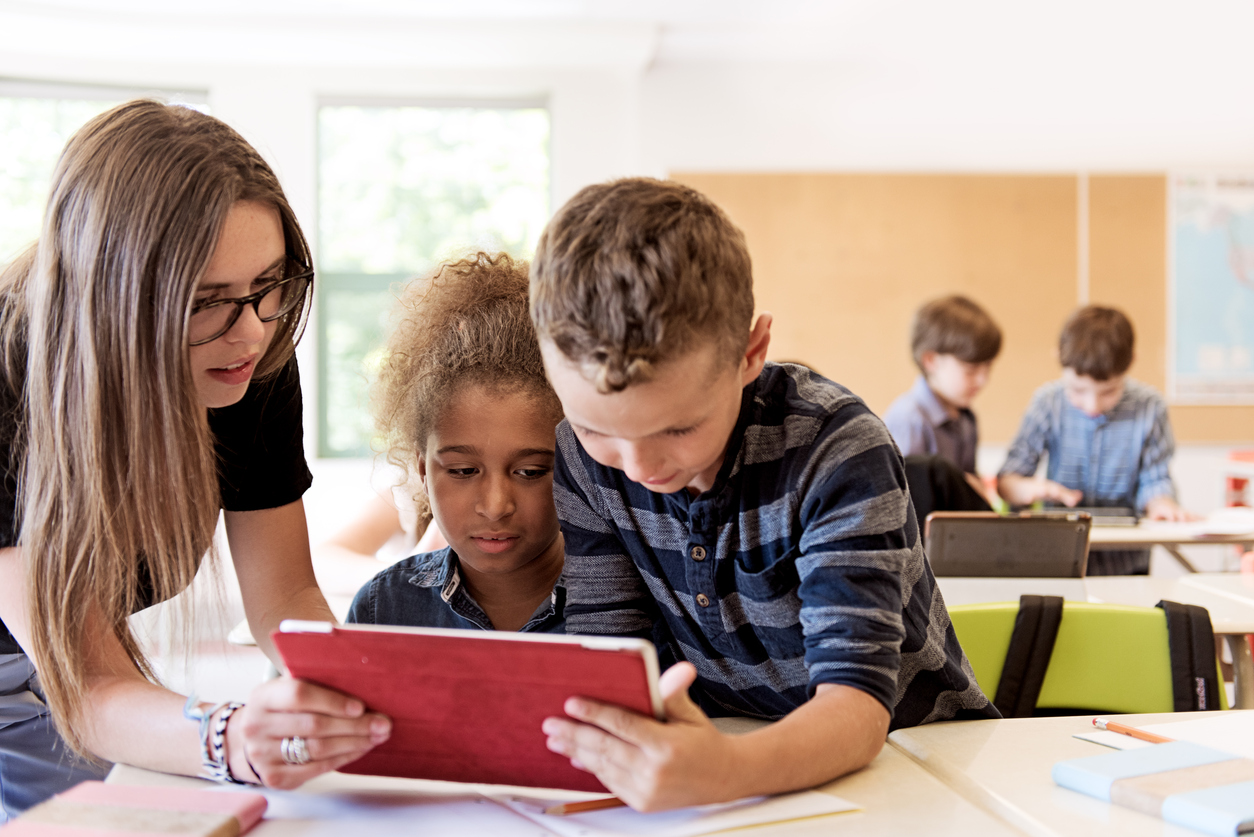 Everything you need to know
To participate in HTP's J-1 Teacher program, you must meet the following requirements:
Meet the qualifications for teaching in primary or secondary schools in your home country, working as a teacher in your home country at the time of application, and have at least two years of full-time teaching experience or
Not working as a teacher at the time of application, but otherwise meet the qualifications for teaching at a primary or secondary schools with two years of full-time teaching experience within the past eight years and at the time of application, and have or will have completed an advanced degree in education or related subject matter that you intend to teach
Have sufficient proficiency in English to participate in the program
Possess a degree equivalent to a U.S. Bachelor's Degree in either education or the academic
subject field in which you intend to teach
Satisfy the eligibility standards of the U.S. state in which you will teach;
Be of good reputation and character
Agree to come to the United States temporarily for the purpose of teaching full time at an accredited primary or secondary school
You must begin your employment with a host school at the start of the academic year in August
or September
During each academic year of program participation, you must complete 2 cultural activities:
one activity must be designed to give an overview of the history, traditions, heritage, culture, economy, educational system and/or other attributes of your home country; the other activity must involve a virtual exchange of U.S. student dialogue with schools or students in your home
You must submit to HTP annual reports detailing the cultural activity and their estimated impact.
Program expenses paid to HTP:
Processing fee $1,500 per academic year
SEVIS registration fee $220
Program and insurance fee $90 per month
Other fees:
As part of your application with HTP, you will need to submit various documents such as reference letters, background check report, and foreign education credentials evaluation. You may have to pay for some of these documents. As an example, the Justice Ministry in your home country may charge as administrative fee for the criminal background check. A company that evaluates foreign education credentials will charge a fee for their services (appr. $100)
Consulate visa application fee: appr. $180 (paid directly to US consulate)
While you are in the U.S., you will incur living expenses just like at home. These costs vary by location, the following are estimates: food ($200-$300 per month), housing (appr. $800 and up), utilities ($200); local transportation ($100 if public transportation; $500 if buying a car).
Foreign or domestic third party or partner fees: there is no need for you to work with a foreign or domestic third party or partner. HTP encourages you to find a  host school on your own or with the help of www.j1teachers.com, a free service offered by HTP. If you choose to work with a foreign or domestic third party, please be prepared to pay them a placement fee. The fee varies but can be in the thousands of dollars
Expected work-related deductions: as a participant in an exchange program that has a work component, you will be subject to U.S. federal, state and local income taxes. The amount of federal tax is based on your income and is expected to be in the 12-22% range, please see https://www.irs.gov/pub/irs-pdf/i1040gi.pdf for details. The amount of state income tax is based on the state where you will be placed and varies from 0% to appr. 10%.
Please remember that your stipend or wages may not cover all expenses and that you should bring additional personal funds.
application proces
J-1 Visa teacher program
1

Complete an online application and submit required documents

2

HTP interviews you and reviews all documents

3

Various host schools may review your resume and invite you to interview with them. Host school issues an offer letter

4

HTP provides pre-arrival information and Orientation; issues form DS-2019

5

You apply for the J-1 visa at a U.S. consulate in your home country
HTP's process for reviewing the application and issuing Form DS-2019 takes no more than 2 weeks.
Kim Thompson
Attorney at law
Fisher & Phillips LLP
From the initiation of the process to the end of the J-1 participant's program, HTP J-1 visa Programs provides guidance, support, and top-notch customer service.  They care about the program participants and the sponsoring employers and go the extra mile to ensure that the J-1 process is easy to navigate and stress-free.  We are fortunate to have a solid, long-standing relationship with HTP J-1 Visa Programs and would not hesitate to recommend them to anyone seeking assistance with J-1 visa sponsorship.
Becky Kirby
Intern
Walt Disney World
My  J-1 visa experience was very stressful due to a reduced timeline. Working with HTP made all the difference in my ability to obtain my J-1 and complete my program. I received all of the information and required material very quickly and was easily able to understand what was required. Tania is terrific! She was ready to assist with any questions or concerns I had as well as always thought a few steps ahead which was invaluable due to the time crunch. I would absolutely recommend HTP to assist with a J-1 visa program, they are the best!
ready to start your dream teacher job in the U.S?
apply now